Metromile Auto Insurance Review 2022
Editor's note: On July 28, 2022, Metromile was officially acquired by Lemonade. As such, this article may contain outdated information. Other than being rebranded, policies will remain the same for existing Metromile policyholders until they can be transitioned to the Lemonade brand.
Many or all of the products featured here are from our partners who compensate us. This may influence which products we write about and where and how the product appears on a page. However, this does not influence our evaluations. Our opinions are our own. Here is a list of our partners and here's how we make money.
Our Take
The bottom line:
Metromile offers pricing primarily based on mileage, with lower rates for those who drive infrequently.
See what you could save on car insurance
Easily compare personalized rates to see how much switching car insurance could save you.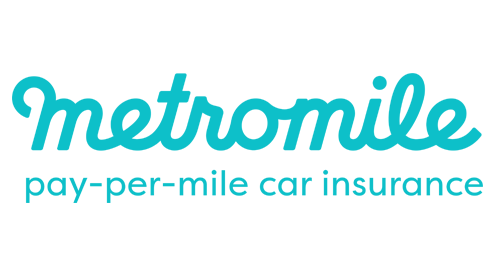 Pros & Cons
Pros
Potentially cheap for people who drive less than 10,000 miles a year.

Pet injury protection is included in most full-coverage insurance policies.
Cons
Your driving will need to be monitored at all times, with few exceptions.

Has far more complaints than other companies of a similar size.

Likely not a good option for people who drive longer distances regularly.
Full Review
Metromile exclusively sells pay-per-mile car insurance policies. The company estimates that people who drive fewer than 10,000 miles per year can save hundreds of dollars annually. If you don't drive much and don't mind having your driving tracked, Metromile's pay-per-mile coverage might be what you're looking for.
In July 2022, Lemonade acquired Metromile.
Metromile is best for drivers who:
Have low monthly mileage.

Use public transit or work from home.

Have another vehicle that is rarely in use.
How much does Metromile auto insurance cost?
Metromile's car insurance rates are broken into two parts: a base rate and a per-mile rate, typically a few cents per mile. The base rate and cost per mile are initially determined using many of the factors other insurers use, such as age, driving history and credit. Your monthly cost equals the per-mile rate multiplied by the number of miles you drove in the past month, added to your base rate.
Using a device plugged into your car's diagnostic port, Metromile's app tracks your driving behavior including mileage, average speed, cornering or braking and the time of day you drive.
Drivers in certain states may see a change in rates based on driving behavior. For example, in Arizona, Illinois, Oregon and Virginia, Metromile uses average speed, time of day and the day of the week to help determine rates. In Virginia, time spent per trip is also considered.
Metromile announced in May 2021 that it will start letting policyholders pay their premiums and receive claim payouts in bitcoin.
Will you save money with Metromile?
It depends on your base and per-mile rates, as well as how much you drive. Let's say you have a base rate of $40 per month and pay 5 cents per mile.
If you drive 500 miles in a month, your total premium would be (500 x $0.05) + $40, which totals $65 ($25 + $40).

If you drive twice as much in a month, or about the average 1,000 miles, your total would be $90 ($50 + $40).
But say your Metromile base rate is $60 and your per-mile rate is 10 cents.
Your cost for a month in which you drove 500 miles would be $110 ($50 + $60).

If you drove 1,000 miles in the same month it would be $160.
If you get a quote from Metromile, it's smart to estimate your costs like this for a month's worth of typical driving to know whether you'll save money.
Although you pay monthly, a base rate from Metromile is actually a daily rate multiplied by the number of days in each month, so the cost is slightly lower in shorter months.
To get a better estimate of how much you'd save, potential customers can test out Metromile through the company's Ride Along feature. After you enter some basic information, Metromile will track your driving for 17 days through its app. Based on these results, the company will tell you your expected monthly bill. You are under no obligation to switch to Metromile after trying Ride Along.
If you take the occasional road trip, don't worry; your habit won't result in a staggering insurance bill. Policyholders in seven of the eight states that Metromile serves — Arizona, California, Illinois, Oregon, Pennsylvania, Virginia and Washington — aren't charged for over 250 miles per day; in New Jersey, the cap is 150 miles.
See what you could save on car insurance
Easily compare personalized rates to see how much switching car insurance could save you.
Metromile auto insurance coverage
When you're shopping for car insurance, it's important to understand what car insurance coverage you want and what you're required to buy. Most states require car insurance in order to drive a vehicle. Although minimum coverage requirements vary from state to state, they generally include liability insurance and uninsured or underinsured motorist coverage.
If you want extra protection, you may be interested in full coverage insurance. Full coverage isn't a specific policy type; it's a combination of coverage types, like liability, collision and comprehensive insurance.
Check out the most common types of car insurance coverage below to see how they work:
| | | |
| --- | --- | --- |
| Bodily injury and property damage liability | Costs for injuries, deaths or property damage from an accident you caused. | |
| Uninsured or underinsured motorist coverage | Medical and property damage costs after an accident with a driver who has insufficient insurance or none at all. | |
| | Repair expenses from traffic-related accidents, regardless of who's at fault. | A car loan or lease may require it. |
| | Repair costs from events outside of your control, including weather events, hitting an animal while driving, theft and vandalism. | A car loan or lease may require it. |
Metromile offers all the usual types of auto coverage you would expect, with add-on options available, including:
Rental reimbursement: If you have collision and comprehensive insurance on your policy, you can add this coverage.

Pet injury protection is included with Metromile's comprehensive and collision coverage in all states it serves except Illinois and Virginia. It provides up to $1,000 if your dog or cat is injured in an accident.

No-deductible glass repair: If your glass needs to be replaced entirely, you won't need to pay a deductible. This coverage is available only in certain states for an extra fee. Metromile automatically waives the deductible for all customers with comprehensive coverage if the glass needs to be repaired..
Metromile also offers fractional insurance for drivers in California and Illinois who use the car-sharing platform Turo. With this coverage, you'll pay only for the miles you drive, not those driven by others who use your car.
Car insurance discounts from Metromile vary by state. Depending on where you live, you may be eligible for:
Discount for having alarms on your vehicle.

Anti-theft or vehicle recovery device discount.

Discount for not having any at-fault accidents.

Continuous coverage discount.

Discount for not having any points on your driver's license.

Safety equipment discount.

Ride Along discount for safe driving behavior (up to 15% in Arizona and 40% in Oregon).

Discount for getting an online quote.
See what you could save on car insurance
Easily compare personalized rates to see how much switching car insurance could save you.
Auto insurance buying guide
Before you compare car insurance companies, you'll need to collect some basic information. This includes the driving history of everyone who will be on the policy, as well as facts about your car, such as safety features and annual mileage driven. You'll also want to determine which types of coverage you need. For example, do you want only the bare minimum insurance that your state requires, or do you need more extensive coverage, such as gap insurance or rideshare coverage? Check that each company you're considering has the options you want.
When comparing rates among insurers, make sure each is offering the same coverage limits and deductibles. You may not want to make your decision based on price alone. Look at how many consumer complaints each company has, as a high number of complaints could be a red flag about the quality of service you'll receive.
Depending on which company you choose, you may be able to buy insurance online, over the phone or through an agent. For more guidance, see how to get car insurance.
Metromile had far more than the expected number of complaints about auto insurance to state regulators relative to its size, according to three years' worth of data from the National Association of Insurance Commissioners.
More about Metromile insurance 
Tracking device: The Metromile Pulse device tracks your mileage. The free device plugs into the diagnostic port of your car and transmits data to the insurer. The Pulse device can also collect data such as average speed, cornering or braking.
Mobile app: Metromile's mobile app is where you can check your mileage as recorded by the Pulse device. You can also view policy documents, your auto insurance ID cards and trip charges based on mileage. Other app features include:
Parking: Find your parked car and get street sweeping alerts to avoid tickets.

Trip data, including speed, distance and how much you spend on gas.

Car health, which tells you what your check-engine light means.
When you sign up and make your first payment, your insurance coverage can begin as soon as the next day, even though you won't have the Pulse device yet. You're covered during a grace period while Metromile ships the device to you. The grace period is 10 days in every state the company serves except California, and you won't pay the per-mile rate until you plug in the Pulse in those states. In California, the grace period is seven days, and you won't pay the per-mile cost for driving during that time.
Methodology
Insurer complaints methodology
NerdWallet examined complaints received by state insurance regulators and reported to the National Association of Insurance Commissioners in 2018-2020. To assess how insurers compare to one another, the NAIC calculates a complaint index each year for each subsidiary, measuring its share of total complaints relative to its size, or share of total premiums in the industry. To evaluate a company's complaint history, NerdWallet calculated a similar index for each insurer, weighted by market shares of each subsidiary, over the three-year period. Ratios are determined separately for auto, home (including renters and condo) and life insurance.
Frequently asked questions
Metromile sells auto insurance in Arizona, California, Illinois, New Jersey, Oregon, Pennsylvania, Virginia and Washington.
You can file a claim through the Metromile app, on the website or by calling 888-595-5485.
No, Metromile only sells auto insurance.